Flat roofs are a common feature in many buildings, but they often require specialized attention to keep them in good condition. One of the most effective ways to ensure the longevity of a flat roof is through the use of GRP flat roofing. GRP, or Glass Reinforced Plastic, is a composite material made from a plastic matrix reinforced with glass fibers. In recent years, GRP has become increasingly popular as a flat roofing solution due to its many benefits.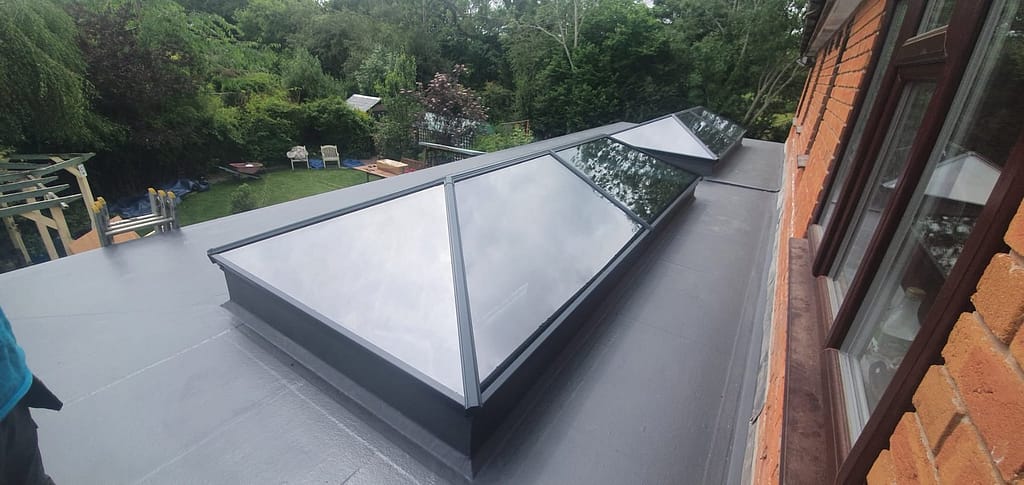 What is GRP Flat Roofing?
GRP flat roofing is a composite roofing material made from layers of polyester resin reinforced with chopped strand glass fiber mat. The resulting material is lightweight, strong, and flexible, making it an ideal solution for flat roofs. A typical GRP flat roof system consists of several layers, including a base coat, top coat, and reinforcing mat. These layers work together to create a seamless, waterproof barrier that protects the roof from the elements.
Advantages of GRP Flat Roofing
GRP flat roofing has many advantages over other flat roofing systems. One of the most significant benefits is its durability. GRP is a robust material that can withstand heavy foot traffic and extreme weather conditions without cracking or splitting. Additionally, GRP is flexible, which means it can expand and contract with changes in temperature without compromising the roof's integrity.
GRP is also highly resistant to water and fire, making it a safe and reliable choice for flat roofs. Compared to other flat roofing systems such as felt, GRP requires minimal maintenance and can last up to 50 years with proper installation and care.
Why Choose DM Roofing?
DM Roofing is based in Manchester, and our roofers have years of experience in flat roofing installations. Our skilled roofers have the expertise to ensure that your GRP flat roof is installed correctly and to the highest standards.
We only use the highest quality materials in our flat roofing installations, including GRP, to ensure that our customers' roofs are robust and long-lasting. Our commitment to customer service means that we will work with you to find the best solution for your flat roofing needs and provide you with expert advice and guidance every step of the way.
In conclusion, GRP flat roofing is an excellent choice for those seeking a durable, flexible, and aesthetically pleasing flat roofing system. DM Roofing is the ideal choice for those seeking expert installation and repair services, backed by years of experience and commitment to customer satisfaction. Whether you are considering a flat reroof or a new installation, DM Roofing is the name you can trust.