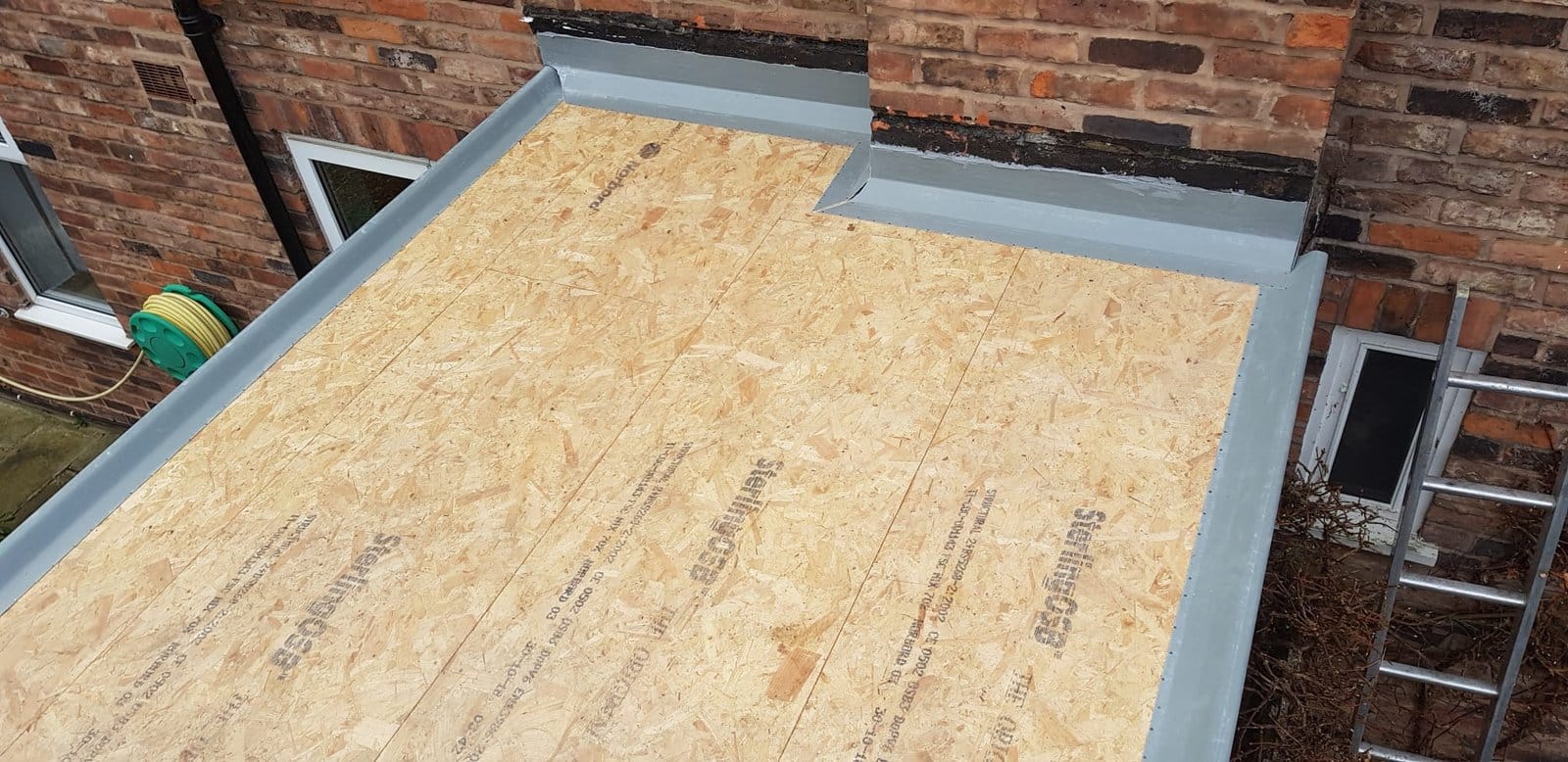 If you are looking for a roofing solution that is durable, cost-effective, and easy to maintain, then you might want to consider a GRP fibreglass roof. GRP stands for Glass Reinforced Plastic, and it is a material that is widely used in the roofing industry due to its many benefits. In this blog, we will take a closer look at a recent project carried out by DM Roofing in Tameside, where we installed a GRP fibreglass roof to a single-storey extension.
Preparing the Roof Surface
The first step in installing a GRP fibreglass roof is to prepare the roof surface. This involves removing any existing roofing materials and ensuring that the surface is clean and dry. In the case of the Tameside project, we removed the old felt roof covering and prepared the roof deck for the fibreglass application.
Installing the Perimeter Trims
Once the roof surface is prepared, the next step is to install the perimeter trims. These trims are preformed fibreglass sections that are designed to fit around the edges of the roof. They serve to protect the edges of the roof and create a neat and tidy finish. We installed the preformed trims to the rear perimeter of the Tameside roof.
Fibreglassing the Front Gully Section
After installing the perimeter trims, we fibreglassed the front gully section of the roof. The gully is the area where two roof slopes meet, and it is a critical area that requires careful attention. We used fibreglass matting and resin to create a strong and waterproof seal in the gully section.
Fibreglassing the Flat Roof Area
With the perimeter trims and gully section in place, We then fibreglassed the full flat roof area. This involved applying layers of fibreglass matting and resin to create a strong and durable roof surface. Once the fibreglass had cured, we gave the roof a light sanding to create a smooth surface. The final step in the process was to apply the topcoats. We applied two topcoats to the Tameside roof, with the second coat being applied the following day. The topcoats serve to protect the fibreglass surface from UV damage and weathering, and they also give the roof a neat and tidy finish.